Feel right at home in our office as we welcome all patients like family. Enjoy our modest but beautiful, contemporary facility for the highest quality chiropractic care available. Our office contains all the equipment needed to diagnose and begin your treatment, including x-ray machines, massage tables, adjusting equipment, and our gentle but effective PulStar machine.
We are located on the South side of 20th street in a small shopping center, across from Defined Fitness. Our address is 1707 East 20th Street, Farmington, NM 87401. 
We are formerly Smith Chiropractic, and appreciate the foundation Dr. Smith provided for Life Quality Chiropractic. We wish him well in his retirement. Here is the front of our office: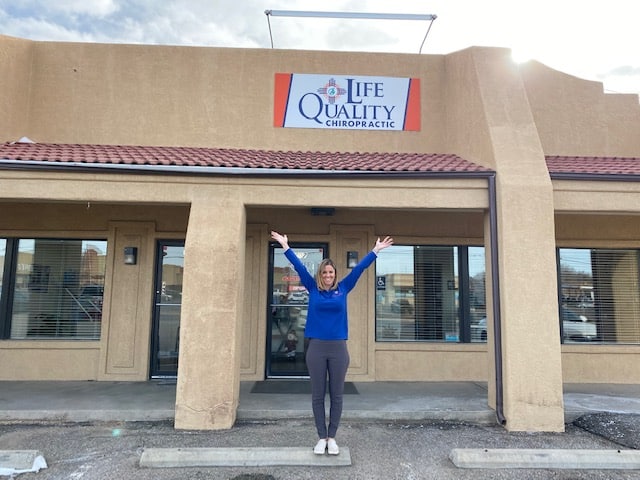 Here is our new sign:
Our front office space is clean and welcoming, with a few toys for the tots:
Here is a short video walking you through the different treatment options:
Here is the PulStar Treatment System (previously knows as ProAdjuster). Instead of bending, cracking and popping, Dr. Jade can pinpoint your problem areas with precision, and treat it with quick, small taps on your back precisely to the affected areas.
Treatment rooms include visuals and tools Dr. Jade uses to improve your health.
Treatment rooms for massage and manual adjustments are clean and inviting.
Dr. Jade looks forward to meeting you and making you a part of her chiropractic family. Call us today at 505-327-5086 and start the journey back to full health.
Tuesday
8:00 AM - 5:00 PM
Wednesday
8:00 AM - 5:00 PM
Thursday
9:00 AM - 6:00 PM